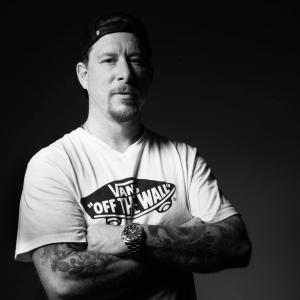 Daniel St-Amant
Daniel graduated from NSCAD in 2005 with a major in painting and drawing. He also holds a graduate degree in visual effects for film and television from Seneca at York University. His paintings create a vocabulary around wild life and nature, juxtaposed against urban congestion, loss of habitat and co-existence with humans. Daniel is best know for his body of work he calls "Modern Surfaces." He lays his canvasses on road- surfaces in areas of urban traffic or construction, and lets vehicles leave their tire impressions. Then, in the midst of those urban imprints, he paints wildlife that often seem poised in watchfulness, almost demanding that the viewer engage with them. Daniel is collected both nationally and internationally and has been featured in a variety of cultural art and news publications.
www.danielstamant.com
---
What do you listen to when you work?
Radiohead
In a previous life I was (a) ...
Wolf
Only thing you need when you leave the house
Positive attitude.
How long have you been creating art?
Since childhood